Comments & Reviews(8)
Ask a question or write a review
---
Guest
Ask kolng po nakagamit kz ako ng foot feeling mask ung nbili ko sa mall n 100php. Then naitry ko cya ok nmn ng feel nmn. And then umorder ako sa lazada ng butterfly foot feeling mask sale 25php 4pcs. Ngtry ako bkt namula ska ngsugat ung paa ko nangati p cya unlike sa binili ko sa mall. Ndi kya nagkamali ako ng gamit. Mgdamag ko cya binabad eh..
Support
Hello. We are not sure which shop you purchased from on Lazada as we do not sell genuine Butterfly foot mask for 25php, so it is possible you purchased a different product. Also, you need to ensure that you follow the recommended directions and do not leave it on your feet overnight.
Guest
ganyan din nangyari saakin ngayon binabad ko kc sya buong gabi..ngayon kating kati paa ko at namumula maraming tumubo na pula pula po..ano kaya cure nito?pls help namn sa may alam
Support
Hello, it's not advisable to wear it overnight. Only for 1-2 hours.
Guest
my plan used japan foot mask,but since she did not follow the instructions of how to use,she got infected.
Support
Hi. It is always very important to follow the directions, and if there are any irritations then you should go to the doctor immediately. Do not delay seeking medical treatment if there is a problem.
Guest
How long to soak my feet in water and vinegar?
Support
Highly recommend to just let them peel in 2-3 days.
Lazada New Customer Offer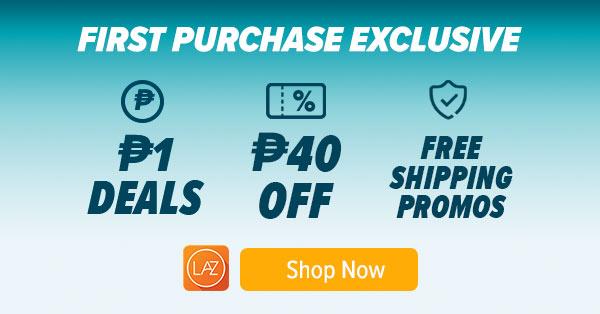 Related Products
Facial and body scrub balls infused with snail extract and varying ingredients to address different skin concerns. Each ball is good for one use. Visible results in just 7 days! INGREDIENTS: Chlorophyll (GREEN) – Fights breakouts, reduces skin inflammation Collagen (PINK) – Improves skin elasticity, provides radiant and youthful...