Do you ever wonder how some women keep their skin so healthy, glowing and young all throughout the summer? Here are 13 summer skincare tips for the best complexion all season long!
1. Use face and body wash with acne treatment
Some girls and women are blessed with great skin and have no acne problems, while others have to use topical creams and oral meds to maintain their complexion. Either way, more sweating in the summer ups the odds of breakouts anywhere on your body. Thus, make sure you are using a face cleanser and body wash with acne treatment and specifically for your skin type.
2. Exfoliate and moisturize
Exfoliating is really important in a skincare routine, as it gets rid of dry skin that can cause uneven skin tone, especially during the summer. Scrubs help shed dry, dead cells to reveal supple skin. To maintain soft and hydrated skin, moisturize immediately after your shower or washing your face with cream, oil or serum of your choice.
To get rid of skin discoloration, scarring, fine lines and reduce breakouts, apply a weekly glycolic acid mask.
3. Apply eye cream every day
With increased exposure to harsh sunlight, delicate areas of your skin, namely around your eyes, are at high risk of premature wrinkling. Include eye cream in your morning regimen or nightly beauty routine (or both) so you can fight those early onset wrinkles, and maybe even reverse some existing ones!
4. Put sunscreen all over (including hands and scalp!)
If you're spending the day at the beach, pool, or at the outdoors in general, make sure to put on sunscreen on your exposed skin, using a different one for your face since your body's skin PH varies from your face. Make spray some on your scalp as well, as hair won't protect all parts of your head.
If you're mostly going to be indoors, you can use something like this Korean White Body Lotion which has SPF 35. Don't forget to protect your hands too with hand cream packed with SPF.
5. Reapply sunscreen every two hours
Even though the majority of us Filipinos have tanned or darker skin, therefore are less prone to sunburns, reapplying every couple of hours is still totally necessary when you're spending a few hours in the sun. Each application of sunscreen can only last so long when you're sweating or swimming in the pool or ocean.
6. Use tinted body lotion
If you're avoiding tanning all together but still want a bit of that summer glow, you can fake it with tinted moisturizer. They come in a variety of shades, and of course, make sure the one you pick has SPF in it.
7. Buy makeup with SPF protection
You want all the protection you can get against those harmful sun rays. For an extra shield, spring for some makeup products with SPF protection. There are loads of foundations (cream, liquid and powder) as well as lip products with some sunscreen mixed into the formulas to ensure you are applying some kind of SPF, in case you forget to put some on before putting on your makeup. And even if you have put on sunscreen beforehand, you won't have to worry about reapplying, since your touch-up will take care of that.
8. Protect your eyes and head
Normally, people put on sunglasses to provide some shade for their eyes, but did you know that they can block the UV rays and prevent wrinkles and discoloration around your eyes? Thus, make sure you've got shades with that UV protection. For the rest of your face and head, you can cover up with a hat.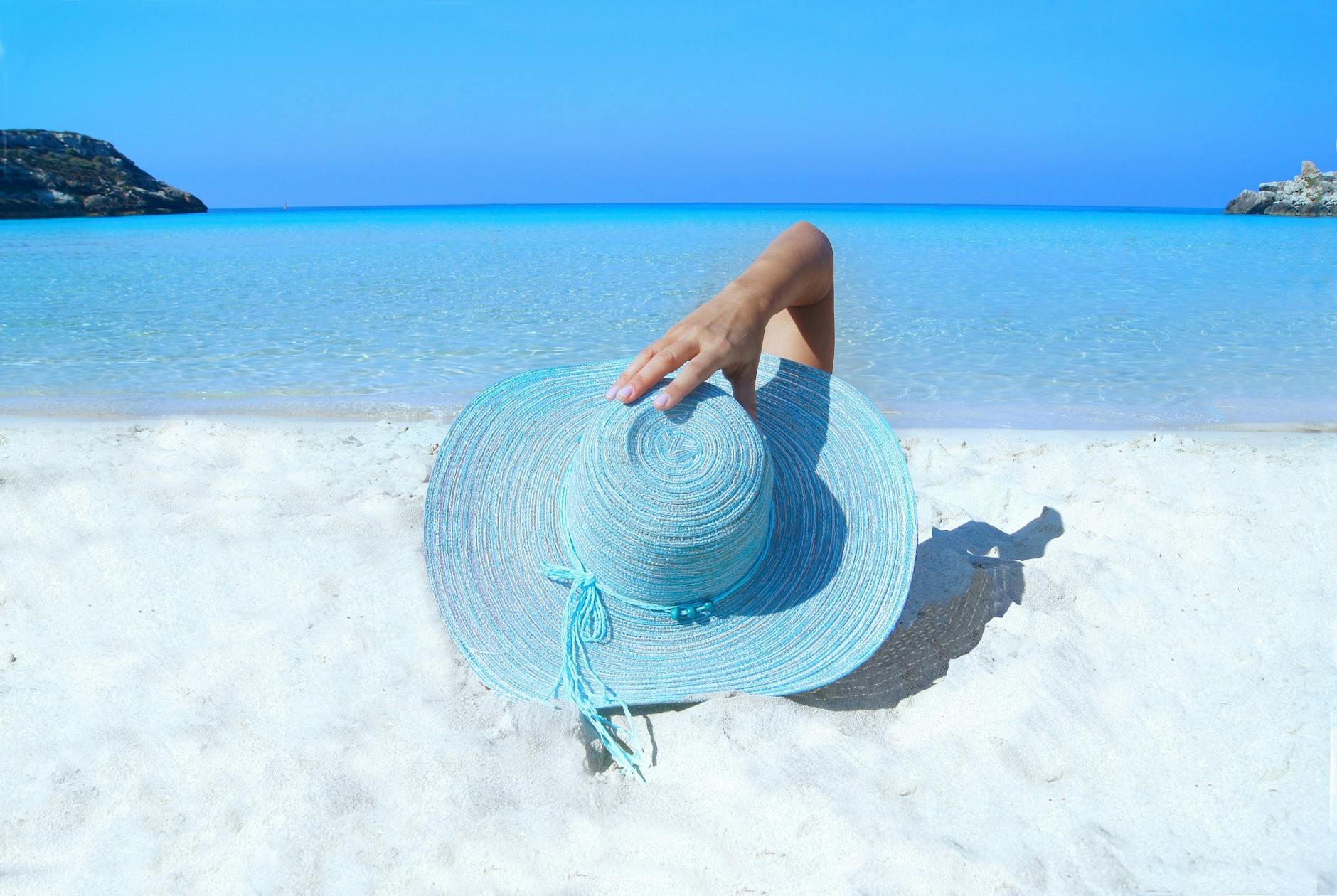 9. Don't forget your lips
Remember that your lips needs some love and care too! The sun can dry them out and leave them chapped, and nobody likes the look and feel of chapped lips. Use lips scrubs to to remove the dead skin, and moisturize them with SPF 15 lip balm.
10. Take cool showers
Hot showers tend to dry out your skin and leave your pores open for a period of time afterwards, leaving your skin exposed to dirt and such. After spending some time in the sun, start off with a warm shower and then turn the temperature down to avoid dry skin and breakouts. This progression allows your body to adjust instead of being shocked with cold running water. Plus, cold water is great for your hair!
11. Use aloe vera after sun care
For cooling down burns and over-exposed skin, apply aloe vera gel. Not only does it cool your skin, but aloe vera also soothes irritated any irritated areas.
12. Stay hydrated
More sweating means greater risk of dehydration and dry skin. Keep your entire body hydrated and your skin will thank you for it! Obviously water will help you stay hydrated, but juices and fruits are helpful as well. Cantaloupe is rich in antioxidants and a great source of hydration, and coconut juice restore lost electrolytes from excessive sweating.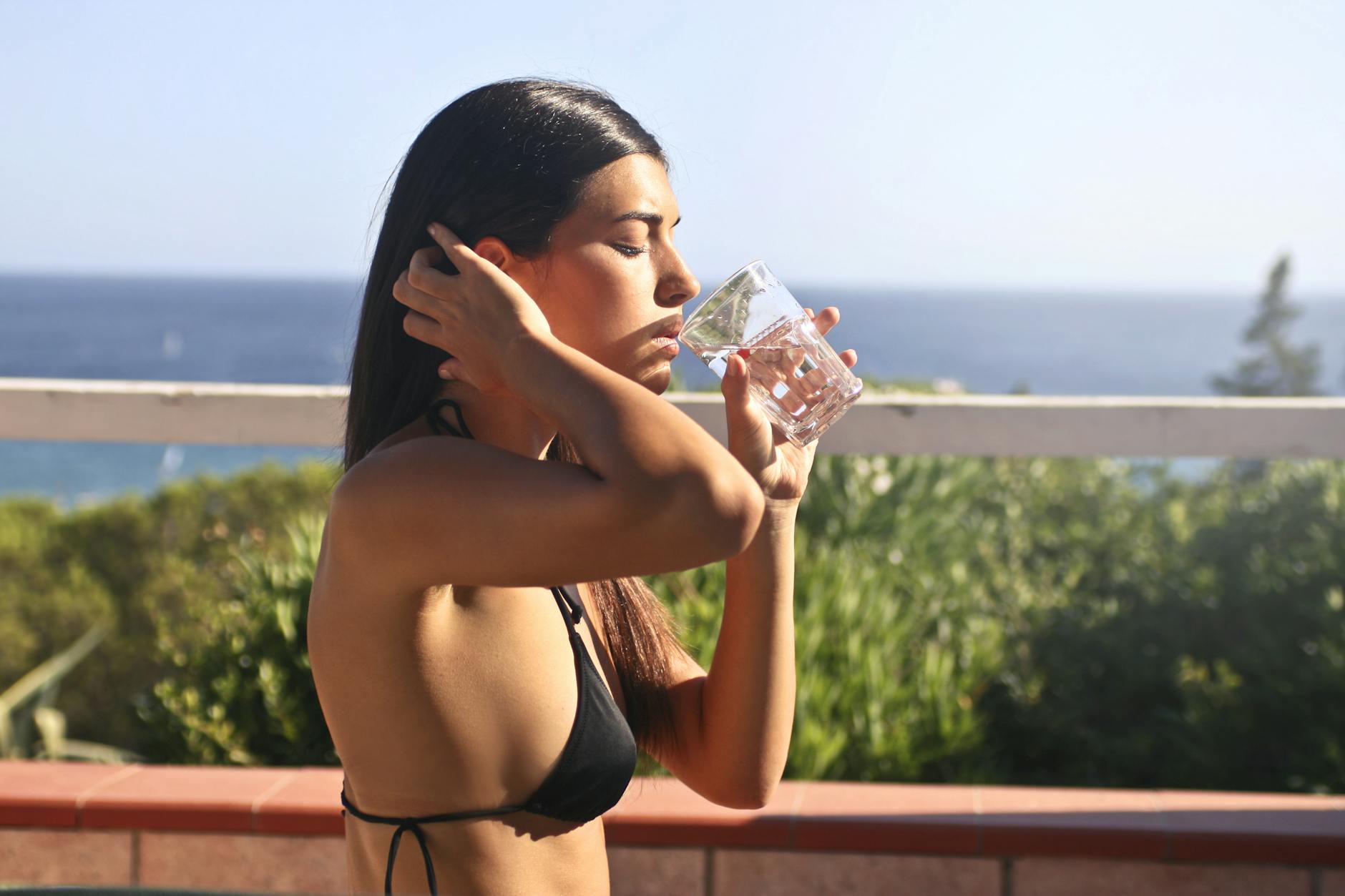 13. Load up on vitamin C
Vitamin C regulates collagen synthesis, which is what keeps your skin firm and healthy. There are also studies that consuming more vitamin C can treat and reverse skin damage from the sun, so load up on citrus fruits and berries, since oranges and grapefruit aren't the only vitamin C rich fruits.
---
Items mentioned in this post:
Sheena is the lead fashion writer here at Pretty Me Philippines and has contributed articles for numerous lifestyle blogs and online publications. Other than keeping up with the latest trends, she loves baking and home DIY projects.